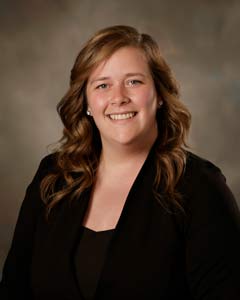 Legal Administrative Assistant
603-856-8441
jane@nicholson-lawfirm.com
Jane joined Nicholson Law Firm with six years of customer service experience. Her upbeat personality and excellent communication skills, combined with her zeal for acquiring new skills and accepting challenges, positively impact the firm's work – and its culture – daily.
Jane holds an associate degree in Paralegal Studies from the New Hampshire Technical Institute. She lives with her daughter and their two cats, and enjoys reading, watching movies, and spending quality time with her family, friends, boyfriend, and his daughter.