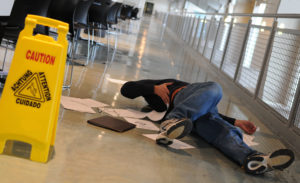 What is the standard for building owners to maintain and operate their premises to keep them safe for customers?
Under New Hampshire law, premises owners are governed by the test of reasonable care under all the circumstances in the maintenance and operation of their premises. A premises owner owes a duty to entrants to use ordinary care to keep the premises in a reasonably safe condition, to warn entrants of dangerous conditions and to take reasonable precautions to protect them against foreseeable dangers arising out of the arrangements or use of the premises. Accordingly, under New Hampshire law, a premises owner is subject to liability for harm caused to entrants on the premises if the harm results either from: (1) the owner's failure to carry out his activities with reasonable care; or (2) the owner's failure to remedy or give warning of a dangerous condition of which he knows or in the exercise of reasonable care should know.
Rallis v. Demoulas Super Mkts., 159 N.H. 95, 99, 977 A.2d 527, 531 (2009) (citations omitted); see also RESTATEMENT (SECOND) OF TORTS §§ 341A, 343 (1965).
The facts and circumstances of particular collision will determine whether you can hold a premises responsible for your injuries. Call Nicholson Law Firm today at 603-856-8441 for a free case evaluation if you have been involved injured at a restaurant, store, retail establishment, shopping mall, parking lot, government building, or any other premises.
This blog is provided for informational use only and is not legal advice nor is it a legal opinion. Reading this blog does not form an attorney-client relationship.