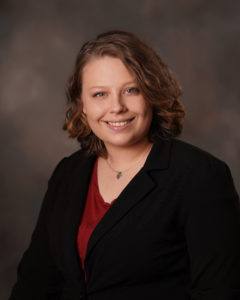 Paralegal
603-856-8441
rebekah@nicholson-lawfirm.com
Rebekah received an associate degree in Paralegal Studies from the New Hampshire Technical Institute, with honors. She participated in NHTI's Phi Theta Kappa Honor Society chapter, Alpha Upsilon Omicron, and acted as its historian.
Rebekah has always been an active volunteer. She supports church and community endeavors with a passion for raising funds for adoptions, providing aid to at-risk mothers and crisis pregnancy centers, babysitting for families in need, or serving as a short-term-missionary for special needs children and their families. She has been a member of the Board of Trustees for New Hampshire Right to Life since 2018 and has served as an Affiliate Representative for Personhood Alliance since 2019. She is also an active member of both the New Hampshire Association for Justice and the Paralegal Association of New Hampshire.
Rebekah loves playing piano and has enjoyed over a decade of classical training and several years of teaching instruction. She also enjoys DIY house projects with her husband and a good book study.