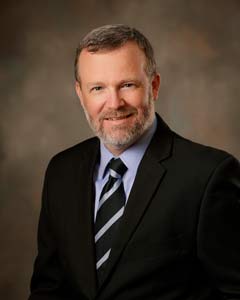 Attorney
Licensed in NH
603-856-8441
keith@nicholson-lawfirm.com
Keith has a wealth of experience practicing law in New Hampshire and specializes in personal injury, employment, construction, and real estate litigation and trial law – along with appellate work. He delivers dedicated representation to each of his clients at Nicholson Law Firm, and consistently strives to achieve the best possible resolutions. In addition, Keith serves as vice chair of the New Hampshire Bar Association's Public Protection Fund Committee.
For more than 16 years, Keith assisted his clients as an attorney of Bussiere & Bussiere, P.A. He previously served as an Assistant County Attorney for Rockingham County, where his prosecution of felony and misdemeanor crimes proved integral to improving public safety. He was awarded his Juris Doctor from Franklin Pierce Law Center in 2003 and is a former representative of the federally sponsored United Network of Organ Sharing Patient Affairs Committee.
Keith's greatest joy is spending time with his four children and practicing his various interests, which include beekeeping, iOS computer programming, woodworking, and youth baseball.